Could a new 15-inch MacBook Air (2023) make an appearance at Apple's WWDC 2023 keynote today? The raft of recent rumors that have been cropping up certainly suggest so.
We're not just talking about an upgrade to the current 13-inch MacBook Air. The word on the street is that the MacBook Air (2023) series is going to include a brand-spanking-new 15-inch model.
Although the line was just overhauled last year, coming equipped with Apple's updated M2 silicon, a larger screen size, new color choices, and a bigger webcam, a new MacBook Air for 2023 now seems very likely.
Only last week, renowned Apple leaker Mark Gurman suggested that there will be multiple new Macs at today's WWDC 2023 event, including desktop Macs running M2 Ultra and M2 Max chips.
I'm expecting three major focus areas next week: 1) several new Macs, 2) the mixed-reality headset, 3) the new OSs. With all of the new hardware and software, I expect the keynote to be one of Apple's longest ever and easily exceed two hours.May 31, 2023
This new leak adds more weight to rumors that the 15-inch MacBook Air (2023) will make a showing, but the jury is still out on whether or not it will be powered by the rumored M3 chip. It's likely that we won't even see M3 MacBooks this year due to the leak that Apple has delayed its upcoming M3 chip until at least 2024.
So, if the MacBook Air (2023) is real, it will likely be powered by the same M2 chips that last year's 13-inch model used. If that's the case, we may only see a new 15-inch variant at WWDC, rather than a refreshed 13-inch model as well.
Of course, this is all conjecture based on rumors, so make sure to take all this with a healthy grain of salt until Apple makes an official announcement. But if this turns out to be true, the reveal could serve to make a huge splash among the Apple faithful, and for good reason.
If Apple is planning on announcing a new MacBook Air at WWDC 2023, then at least we don't have long to wait, as CEO Tim Cook's keynote begins today, June 5 at 10am PT / 1pm ET / 6pm BST, which is June 6, 3am ACT.
To make sure you don't miss any new announcements, our WWDC 2023 live blog is now up and running, so head over there for all the last-minute rumors ahead of the event, and all the big news once it gets going. We also have a full guide to how to watch the WWDC 2023 keynote.
MacBook Air (2023): Cut to the chase
What is it? The new 15-inch and 13-inch MacBook Air laptops
When will it be available? Likely announced at WWDC 2023
What will it cost? Most likely the same price as the current MacBook Air (M2, 2022), which would start at $1,199 USD (around £1,015 / AU$1,815)
MacBook Air (2023): Release date
In the run up to Apple's WWDC 2023 event, which starts today, June 5, rumors regarding a 15-inch MacBook Air (2023) kept cropping up, making it increasingly likely that we'll see at the keynote, which starts 10am PT / 1pm ET / 6pm BST on June 5, which is June 6, 3am ACT.
If the rumors are true, then the 15-inch MacBook Air (2023) could be announced today, with pre-orders going live tomorrow, and the laptop itself shipping a week or so later.
This has been the pattern of many previous MacBook launches. However, there have been times, such as with the Apple MacBook Pro 13-inch, where there was a gap of nearly a month between the announcement and when the device was actually available to buy.
So, even if the MacBook Air (2023) is announced today, there may be a wait to get hold of one, especially if stock is low (or just in high demand).
According to a rumor from DigiTimes, the MacBook Air (2023) could be coming out in the second half of 2023. The site reports that "the supply chain is more focused on the more affordable MacBook Air, which is expected to be updated in the second half of 2023…" As we are now in June, that could mean a launch any time now, so again, the WWDC 2023 align with this.
And Mark Gurman, who writes for Bloomberg, claims that it'll be two MacBook Airs coming later this year. The first being a 13-inch and the second a 15-inch. Other than that, we have no concrete release date for the refresh just yet.
MacBook Air (2023): Price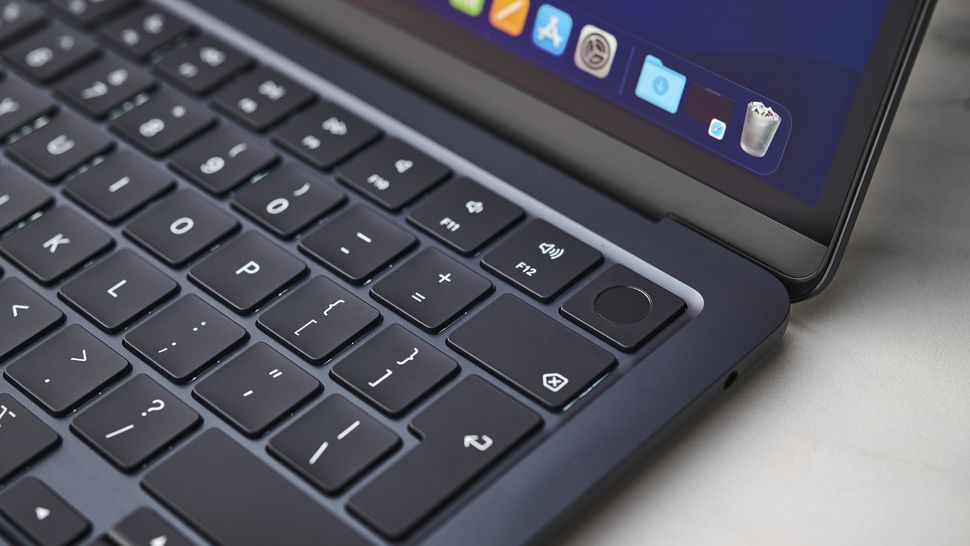 While there haven't been any rumors surrounding a price point for the MacBook Air (2023), we can assume that the 13-inch version of the refresh will start around the same price as the current 13-inch 2022 model. That would be roughly $1,199 USD (around £1,015 / AU$1,815), though Apple might raise the price by $100 as they've done before due to the silicon being updated again.
Meanwhile, the 15-inch version would most likely go for a bit more. We could be looking at a few hundred dollars more, but this is conjecture since Apple hasn't done that with its MacBook Air line yet.
MacBook Air (2023): Specs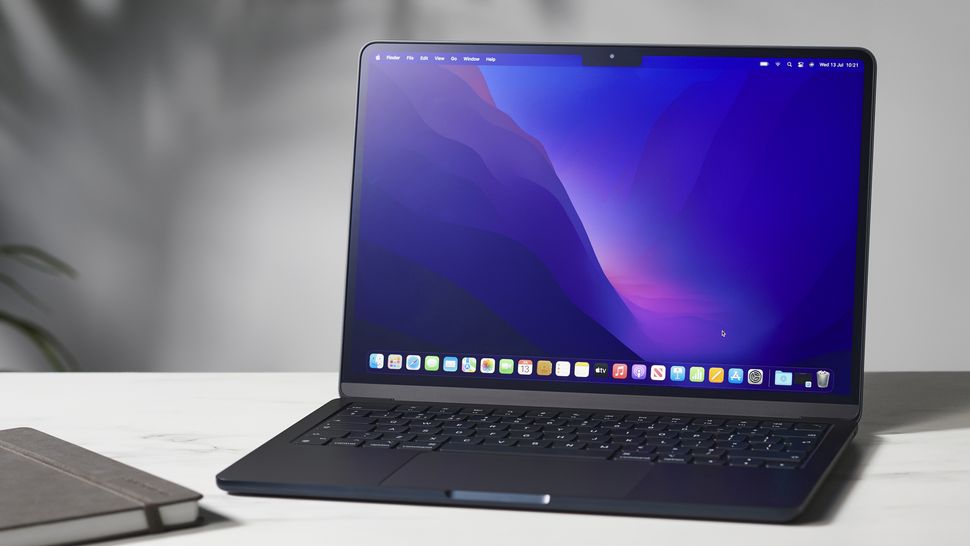 In terms of specs, DigiTimes asserts that the 13.6 and 15.5-inch models might be outfitted with a 3nm chip (which means it'll be an M3, coming down from the 5nm process used with the M2 SoC). This was a rumor that started last year with the M2 Pro and Max, and it turned out to be false. Still, we could see some updated silicon from Apple for 2023 instead.
Analyst Ross Young also asserted that a 15-inch MacBook Air would be coming as well. Having a MacBook Air with a 15-inch screen could prove to be polarizing among the fanbase, however. On one hand, that model could be enticing for those who want the extra screen real estate but at a much more affordable price. And if this one has an M3 chip, it'll boast some serious power.
On the other, this could serve to alienate buyers since the release of a 2023 model coming just a year after the 2022 refresh would be a slap in the face for those who just purchased the older version. And a 15-inch screen would sit in a weird position market-wise, as the Air series – one of the best thin and light laptops – could end up being bulky and a little heavier.
On the topic of displays, recent news has suggested that Apple is working in an unlikely team-up with Samsung to develop an OLED MacBook Air, which would serve as a test flight for bringing OLED screens to future MacBook Pro models too. That version is currently expected to launch in 2024, though, so it's unclear whether we'll see OLED panels showing up in this year's spate of new Apple hardware.