Samsung Galaxy A54: Two-minute review
Seldom are mid-range phones as memorable as their flagship counterparts, but Samsung's Galaxy A series – and its A5X devices in particular – are often notable entrants into the mid-range market each year; unquestionably serving as some of the best Samsung phones money can buy.
They've seen a lot of success in past generations, with both the Galaxy A50 and Galaxy A51 being among the best-selling phones in the world, in their respective launch years, making the arrival of this newest entry for 2023 – the Samsung Galaxy A54 5G – all the more significant.
A few days shy of a year on from the introduction of the Galaxy A53, Samsung showcased both the Galaxy A34 5G and Galaxy A54 5G alongside one another, hoping to rejuvenate the company's presence in the mid-range phone market by once again offering trickle-down premium features and long battery life in a stylish package that costs around half as much as the flagships they take inspiration from. As the numbering suggests, it's the A54 that's the fuller-featured of these two latest A-series entrants; with a more premium build, more competent cameras and more power at its disposal.
Compared to its predecessor, the A54 has a marginally smaller 6.4-inch Full HD+ Super AMOLED display, which now peaks at 1,000nits (that's 200 more than the A53). You'll find Gorilla Glass 5 on the front and back, and the IP67-certified design embraces the floating camera aesthetics first introduced on the Samsung Galaxy S22 Ultra and subsequently adopted by the company's current flagship Galaxy S23 series, from the start of the year.
Just a few weeks prior to the A54's debut, Samsung announced a successor to the silicon that powered 2022's Galaxy A53 – the Exynos 1380. This just so happens to be the chip that keeps the A54 ticking over, paired with 6GB or 8GB of RAM (depending on the market), alongside either 128GB or 256GB of storage, bolstered by increasingly-novel microSD expandability, up to 1TB.
Real-world performance should be fine for most people who aren't looking for high-fidelity gaming but who enjoy streaming media, split-screen multitasking and snapping lots of pictures or videos. In artificial benchmark tests, the Exynos 1380 inside the A54 finds itself behind more affordable (and potentially more interesting offerings), like the Nothing Phone 1 – with its Snapdragon 778G Plus SoC.
Samsung is also proud to shout about the phone's 5,000mAh battery (that's larger than both the S23's and S23 Plus' batteries), which the company promises delivers up to two-day longevity, twinned with support for 25W fast-charging – just like the standard Samsung Galaxy S23. In practice, Samsung's battery life claims are – as is often the case – on the ambitious side, with testing delivering a wholly-respectable six hours of screen-on time, that more closely equates to a reliable day's worth of use per charge and perhaps up to a day and a half, if camera usage, gaming and multitasking take something of a back seat.
While most numbers go up between generations, when looking at the A54's camera compared to its predecessor, the digits actually drop, but in this instance that's a good thing. Rather than a 64MP lead snapper, the A54's camera array is fronted by a new 50MP sensor with larger pixels, improved autofocus and OIS (optical image stabilization), paired with a 12MP ultra-wide, a 5MP dedicated macro camera and a 32MP front-facing punch-hole camera.
As a trio of sensors, they make for a fun and versatile shooting experience that works well for casual shutterbugs and those with a penchant for sharing on social media. Native support for apps and filters on the likes of Snapchat within the camera app is a pretty nice and pretty exclusive feature that Samsung has managed to build in, while selfie quality and video capture up to UHD resolution at 30fps is another nice-to-have inclusion.
While the main sensor offers improved focus across the entirety of its frame, and some pretty darn respectable dynamic range and low-light performance for the phone's mid-range standing, there's a noticeable step down in quality when moving to the phone's secondary sensors, which limits their usefulness.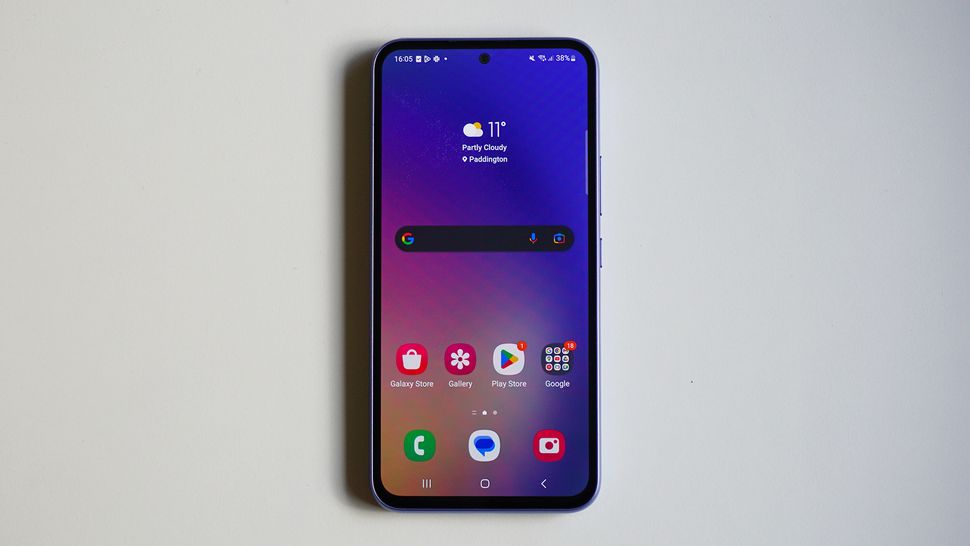 On the software side of things, Samsung has pulled the impressive commitment it's made with its flagship-class Galaxy S and Z phones down to the A54 too, meaning this mid-ranger – which arrives on One UI 5.1 atop Android 13 – enjoys the same four years of OS updates and five years of security updates; granting the A54 a far longer lifespan than the majority of its equivalent rivals, from a software standpoint.
The Galaxy A54 was announced on March 15, with a progressive rollout across European markets, starting with France. Pre-orders in the UK kicked off on the same day, with an on-sale date of April 25, while in the US pre-orders started March 30, with and on-sale date of April 6. In Australia, the A54 was made available starting March 31.
US and Australian customers will find the starting price of the A54 unchanged from its predecessor, at $449.99 and AU$699 respectively. However, in the UK customers can expect a £50 price hike, compared to the A53, with the starting price jumping from £399 to £449 for an 8GB RAM / 128GB Galaxy A54. This raises concerns about its place in your pocket against the aforementioned Nothing Phone 1, as well as more premium phones that have had time to drop in price (devices like the Google Pixel 7 and Galaxy S21 FE), even if most fall short on the A54's software update commitment by at least a year.
Samsung Galaxy A54 review: Price and availability
From $449.99 / £449 / AU$699
On sale April 6 (US), April 25 (UK), March 31 (AU)
Pre-orders kicked off from launch day (March 15) in markets across Europe, with an on-sale date in the UK of April 25 and a pre-order bonus of a free pair of Samsung Galaxy Buds 2 earphones.
Swipe to scroll horizontally
Samsung Galaxy A54 prices

| | | | |
| --- | --- | --- | --- |
| RAM / Storage | US price | UK price | AU price |
| 6GB / 128GB | $449.99 | N/A | AU$699 |
| 8GB / 128GB | N/A | £449 | N/A |
| 8GB / 256GB | N/A | £499 | N/A |
In Australia, the A54 went on sale on March 31, while in the US the phone was made available to buy as of April 6.
While the Galaxy A54 hits the market with the same starting price as its predecessor in the US and Australia (at $449.99 and AU$699, respectively), UK consumers suffer a £50 price hike over the entry price of the Galaxy A53, although they do also enjoy more based memory (8GB RAM, as opposed to 6GB RAM) as standard.
Samsung Galaxy A54 review: Specs
There are a number of obvious tweaks and refinements that Samsung has exacted on the A54 between generations, including a fractionally smaller and brighter screen, a new camera system that – among other things – drops its predecessor's depth sensor, plus there's a choice of punchier, more eye-catching colorways.
Swipe to scroll horizontally
Samsung Galaxy A54 specs

| | Header Cell - Column 1 |
| --- | --- |
| Dimensions: | 158.2 × 76.7 × 8.2mm |
| Weight: | 202g |
| Screen: | 6.4-inch 19.5:9 FHD+ (2340x1080) 120Hz Super AMOLED, protected by Gorilla Glass 5 |
| Chipset: | Samsung Exynos 1380 |
| RAM: | 6GB / 8GB (LPDDR4X) |
| Storage: | 128GB / 256GB (UFS 3.1) + microSD (up to 1TB) |
| OS: | Android 13 w/ One UI 5.1 |
| Primary camera: | 50MP, f/1.8 w/ OIS |
| Ultra-wide camera: | 12MP, f/2.2 |
| Macro camera: | 5MP, f/2.4 |
| Front camera: | 32MP, f/2.2 |
| Audio: | Stereo speakers |
| Battery: | 5,000mAh |
| Charging: | 25W wired |
| Colors: | Awesome Graphite, Awesome Violet, Awesome Lime, Awesome White |
Samsung Galaxy A54 review: Design
Gorilla Glass 5 front and back
IP67-certified construction
Smaller but heavier than Galaxy A53
The Galaxy S22 Ultra enjoyed a design language all its own last year, while the contour-cut camera aesthetics originally introduced on the Galaxy S21 series persisted across most of the company's other 2022 smartphones. However, this year – as with the Galaxy S23 and S23 Plus – the Galaxy A54 now shares in the more contemporary floating camera design first seen on last year's Ultra.
While the A53's raised camera module was pretty tasteful (I preferred it to the full contour-cut look of the S22 and S22 Plus), the revised look of the A54 is even cleaner; even if it is at the expense of some individuality compared to market rivals and predecessors. To counter this, this year's model comes in a range of more punchy finishes; namely Awesome Lime and Awesome Violet, while Awesome Graphite and Awesome White are a little more modest.
After seeing the A54 side by side with its launch sibling – the A34 – I was a little envious of the latter's more exciting pearlescent finish, which adds rainbow hues across the back of the phone when held against the light; it's markedly more eye-catching compared to the flat colors behind the Gorilla Glass 5 on the A54 line, which only catch fingerprints and smudges under the same conditions.
With its smaller display, the A54 is fractionally thicker than its predecessor but perhaps more noticeable is the difference in weight. By gaining 13 grams between generations, the A54 finds itself over the 200-gram threshold (at 202 grams) where a handset's weight starts to feel noticeable in the hand, especially for its screen size. Even so, it's comfortable to hold and construction feels solid (even if the plastic frame looks to be on the chunky side, proportionally), bolstered by IP67-certified dust and water resistance, for added peace of mind.
Samsung Galaxy A54 review: Display
6.4-inch Full HD+ AMOLED display
120Hz variable refresh rate. 240Hz touch sampling rate
1,000-nit peak brightness + Vision Booster
On the surface, the A54 features a similar display to its predecessor, however, Samsung has made small but meaningful upgrades that deliver a better overall viewing experience.
Moving from a 20:9 to a 19.5:9 aspect ratio means the A54 has a Full HD+ display that's 0.1-inches smaller than its predecessor, at 6.4-inches. Usually, a smaller screen at the same resolution would suggest a sharper image between generations, but as it's the aspect ratio that's brought about this size difference, image sharpness remains consistent.
What the company calls an 'Infinity-O display' is actually just in reference to the punch-hole front-facing camera at the top-center of the screen, while a relatively thick bezel (which gets wider along its bottom edge) sits between the phone's frame and the pixels of the display. The Super AMOLED panel at play delivers great contrast and vibrant colors, this year folding in the company's Vision Booster tech, for more accurate viewing against a range of different ambient lighting conditions.
Speaking of lighting, the A54's screen also boasts a 200-nit bump to peak brightness, which now tops out at 1,000nits; meaning the outdoor visibility should be even better, compared to the A53 and its predecessors by quite a stretch.
There's the ability to lock the phone at 60Hz to conserve power or enable its adaptive refresh rate, so that the display can scale up to 120Hz, or down, as needed (it also has a 240Hz touch response rate, ideal for gaming).
While that's a fast refresh rate, scrolling – especially through apps and websites with long feeds – never felt as responsive or as fluid as many other phones with 120Hz displays. This may be more of an indictment of the phone's performance than its screen, but here's hoping Samsung can simply optimize the A54's software to reduce lag further post-launch – even if most people likely won't be put off or even notice the fractional sluggishness my honed tech journalist eyes are attuned to.
Blue light filtration – branded on the A54 as Eye Comfort Shield in the phone's Quick Settings – has also been almost halved (12.5% down to 6.5%, according to independent certification from SGS) compared to the A53's screen; for less disruptive viewing in low light or late at night. Meanwhile, a wealth of controls let you tweak color profiles (the phone is set to 'Vivid' out the box), as well as color temperature, and you even have the option of tweaking independent RGB sliders.
Samsung Galaxy A54 review: Software
Runs Android 13 on top of One UI 5.1 out the box
4 years OS updates + 5 years security updates
For existing Samsung Galaxy users, the One UI 5.1 experience atop Android 13 should feel immediately familiar; squircle icons, Samsung apps sitting in parallel with Google apps – such as the Galaxy Store and Google Play Store – along with a few handy extras, like the ever-present Edge Panels, which can be swiped out to offer access to favourite apps and contacts, and even pairs of apps, for instant split-screen multitasking, easily.
The A54 does give you the option of which additional Samsung apps you want to install during setup, so that the likes of the Samsung Browser and Samsung Calculator aren't compulsory inclusions, but there are unquestionably a few additional pre-loaded third-party offerings that could be considered bloatware which need to be removed manually once setup is complete (in the UK, that includes Booking.com and TikTok, for example).
Coming from a Pixel or Motorola, or even iOS, there's a definite learning curve that centers around getting to know One UI's specific visual language, but once you've mastered that, the experience is enjoyable to use, full-featured and, as such, pretty powerful.
One small but welcome enhancement on the A54 is an improved haptic feedback system, which more closely mirrors the premium haptic experience you'd find on flagships like the Galaxy S23, OnePlus 11 and Xiaomi 13 Pro; serving up precise vibrations for everything from unlocking the phone to zooming in when using the camera.
The biggest win for the A54's software experience has to be its support though, with Samsung matching the commitment it's made with its flagship phones by promising users four years of OS updates and five years of security updates; expanding the phone's lifespan far beyond many rivals around the same price point (and above).
Samsung Galaxy A54 review: Cameras
50MP f/1.8 main camera w/ OIS
12MP ultra-wide + 5MP macro camera
32MP f/2.2 front-facing camera
One fewer camera sensors than Galaxy A53
The camera has always been a big focus for Samsung's Galaxy A5X devices and the new lead 50MP f/1.8 sensor on the A54 looks like a nice step-up compared to the 64MP sensor leading its predecessor's camera system.
Despite a slight drop in resolution, the move to a larger 1/1.56-inch (up from 1/1.7-inch) sensor, with larger 1µm pixels (up from 0.8µm) and improved range of motion from the OIS (optical image stabilization) system (1.5-degrees, up from 0.95), all means greatly improved image capture, particularly in low light.
Samsung's ongoing commitment to tight integration with social apps like Snapchat persists on the A54 too, letting you get better quality results when grabbing shots with Snap filters and the like, through the camera's dedicated 'Fun' shooting mode.
Interestingly, the move to a main sensor with all-focus pixels might be the reason behind the loss of the fourth depth sensor, previously found on the back of last year's Galaxy A53. Meanwhile a 12MP ultra-wide and a 5MP dedicated macro sensor remain, along with a 32MP front-facer.
In practice, the A54's 50MP main snapper does indeed focus promisingly fast, although focus hunting did sometimes occur when light levels started to drop. As I've already touched on, low-light shooting impresses; the A54 is less accurate than, say, a Pixel 7 in the same situation, but it still captures clear, visually appealing and shareable images, free from excessive noise or grain.
Samsung's image processing is characteristically heavy-handed with its adjustments to contrast, colour and sharpening, compared to the average iPhone, but results remain pleasing to the eye and – partly thanks to improved dynamic range – are arguably more share-worthy on social media platforms that favor creativity and fun over photographic authenticity.
There's also an – admittedly expected – discrepancy in the color reproduction, contrast and clarity when swapping between sensors, with fidelity getting progressively weaker as you move through the phone's rear cameras. Even so, image quality – even from the 5MP macro snapper – genuinely impressed, with resolution limitations making shots from that tertiary rear sensor hard to share as consistently, but still delivering on occasion, should you wish to get a little more outlandishly-creative with your photos.
Not only did low-light shooting surpass expectations for a phone of the Galaxy A54's standing, it did so in direct side-by-side tests with Google's current baseline flagship; expect punchier colors (although Samsung's phones consistently and needlessly like turning dark night skies into deep blues), more foreground detail, better white balance and exposure – at least these were my observations from direct comparisons with a Pixel 7.
As for video, Samsung highlights the A54's improved VDIS (video digital image stabilization) chops, and much as I recently encountered with the similarly-equipped camera I tested in our Oppo Find N2 Flip review, digital video stabilization as a whole has come on leaps and bounds in recent years; narrowing the gap with OIS systems. There's still obvious shudder on footage against fast and sudden changes in direction or orientation, but it nonetheless makes for an impressively competent video capture experience in the mid-range space.
Selfie fans will likely enjoy shots produced by the selfie camera on the A54. There are various face-tuning options like 'smoothness', 'tone', 'jawline' and 'eyes', which can be adjusted to alter both complexion and the physical position of your features. It's a more modest set of variables than some phone makers serve up, and only if all the sliders are maxed out does your appearance veer from 'tasteful virtual facelift' to 'oh look, an alien'. By default the only option enabled is 'smoothness' (set to level two of a possible eight) and there's a separate toggle to turn off this functionality completely.
While the differences in dynamic range and color reproduction compared to the main camera are clear, the tuning makes for better capture of skin tones and the softer appearance of shots overall works in its favor.
Samsung Galaxy A54 review: Performance and audio
New 5nm Exynos 1380 SoC
Up to 8GB RAM w/ RAM Plus up to a further 8GB
Up to 256GB storage + microSD up to 1TB
Stereo speakers
Just weeks before the Galaxy A54's debut, Samsung Semiconductor pulled the wraps off the Exynos 1380 – a mobile SoC (system on chip) operating as the successor to the Exynos 1280, which happened to power 2022's Galaxy A53. It was actually the 1380's announcement that served as one of the last big indicators that the Galaxy A54 was about to launch and, sure enough, the phone arrived packing this new silicon.
Built on a similar 5nm process to the 1280, the 1380 is built to deliver improved power and efficiency, better graphical performance (great for gaming) and a denser NPU (neural processing unit); equipped to better handle AI-based tasks – like image processing – more efficiently.
In day-to-day use, you'll find little to complain about in terms of general performance, with responsive swiping, wholly approachable app load times (even for more demanding apps like the camera) and seamless connectivity for both the likes of Wi-Fi networks and the best wireless earbuds, via Bluetooth.
If you're looking for hard numbers, artificial benchmarking places the A54 behind the curve – in terms of comparable mid-range rivals, but that isn't new. Samsung's A5X phones have never prioritized power and yet have seen great success, likely thanks to the focus placed on cameras, battery life and ease of use – all of which persists with the A54.
For reference, even the almost year-old Nothing Phone 1 – which landed with an already-dated Snapdragon 778G Plus chipset and a lower price (£399 at launch, versus the A54's £449 in the UK) holds an edge, in terms of CPU, AI and gaming performance scores.
Speaking of gaming, titles like Genshin Impact and Apex Legends Mobile might default to 'low' or 'normal' graphical settings respectively, as standard, but that doesn't detract from the enjoyable experience the A54 is capable of supplying. This also doesn't mean the phone can't handle settings being pushed either; provided you're comfortable with the increased battery drain and extra heat build-up that comes with such a move.
One UI does also accommodate some handy features tailor-made for gaming – like Perf Z (available via the Galaxy Store), which monitors device performance load and temperature, while Game Booster grants quick access to notification control, performance profiles, screen capture and more.
Depending on where you pick the A54 up, it'll come with a baseline 6GB or 8GB of RAM. Regardless, the A54 also enjoys One UI's RAM Plus feature, which lets you use a portion of the phone's storage as additional memory, so more apps can remain open simultaneously and to speed up app load times.
Speaking of storage, the A54 comes with either 128GB or 256GB of space, paired with what's become something of a novelty – even in the mid-range market – microSD expandability up to 1TB.
Connectivity includes 5G, Wi-Fi 6, Bluetooth 5.3 (up from Bluetooth 5.1 on the Galaxy A53) and an eSIM (meaning dual-SIM functionality is possible).
The phone's earpiece and down-firing speaker work in tandem to create a stereo pair when you don't want to use headphones, serving up great clarity and loudness without distortion. Bass response is lacking to enough of a degree that they don't make for a great music playback experience, however.
Performance score: 3.5 / 5
Samsung Galaxy A54 review: Battery life
5,000mAh battery
25W wired fast charging
Promise of two-day battery life
Just as with the company's flagship phones, Samsung chose to omit the power adapter from the box of the Galaxy A53 and that practice continues with the A54, which comes boxed with a USB-C cable, SIM tool and paperwork, but no charger.
When you need to refuel the A54, however, it's rated to match the Galaxy S23's 25W fast-charging speeds, which Samsung promises means a full charge in 82 minutes or less – a claim that, in my testing, held true with disconcerting accuracy, with the phone consistently reaching 100% charge at precisely the 82-minute mark, when using a compatible Samsung charger.
Perhaps the most notable promise, though, is that the hardware at play – paired with a generous 5,000mAh battery – mean the Galaxy A54 is designed to last up to two days on a single charge in general use, or so Samsung says. I was unsurprised to find that two-day target was a little on the optimistic side, but the phone still holds up well, delivering six hours of screen-on time per charge, which would see most users through a day and a half, in a pinch.
Should you buy the Samsung Galaxy A54?
Swipe to scroll horizontally
Samsung Galaxy A54 score card

| Attributes | Notes | Rating |
| --- | --- | --- |
| Value | A price hike over its predecessor in the UK, and more for less from numerous rivals, makes the A54 worthy of additional consideration before purchase | 3.5 / 5 |
| Design | It wears the design language found on Samsung's current S23 flagship range well. If only it were a little slimmer and lighter. IP68-certification is nice, though | 4 / 5 |
| Display | It might need a little tweaking, but overall the display on the A54 gets some subtle but welcome upgrades over the screen on the A53 | 4 / 5 |
| Software | A little bloat and a learning curve for those unfamiliar with One UI don't detract from an otherwise great experience and excellent long-term support | 4 / 5 |
| Camera | All the changes between generations prove beneficial for the photography experience on the A54. Stills and video impress, even against some pricier phones | 4.5 / 5 |
| Performance | Once again, top performance isn't top priority for Sammy's most notable A series entry this year. That's not to say it isn't well-equipped for everyday use and a bit of gaming, though | 3.5 / 5 |
| Battery | Samsung overpromised and under-delivered with talk of the A54's two-day battery life, a figure I imagine most would find hard to hit. That said, this is definitely still an all-day phone. Even faster charging would have been nice | 3.5 / 5 |
Buy it if...
You want a stylish mid-ranger
Although it's a little chunky, the A54 is a good-looking phone, with a clean design and some noteworthy colors to consider, not to mention it's IP-certified against dust and water ingress.
You want a strong camera at a mid-range price
The Galaxy A54 might not be the best cameraphone out there on a budget, but it's a competent all-rounder, with some smart features and surprisingly good low-light performance.
You plan on using this phone for a long time
While the chipset might not have the most grunt in the world, so long as Samsung keeps to its promise of four years of OS updates and five years of security updates, the A54 should have much better staying power than a lot of similarly-specced or priced rivals.
Don't buy it if...
You value performance overall
While the A54's software promise is strong, like its predecessors, Samsung's latest mid-ranger still feels a little behind the curve when it comes to raw power. It's not a problem from the get-go, but does raise questions about how well the user experience will age.
You want the best bang for your buck
The A54 isn't priced badly, but it's also not the best deal out there, considering what it has to offer; this is particularly true in the UK, where the generational price hike is an added sting.
You hate One UI
Samsung's build of Android doesn't look or behave quite like the cleaner experiences found on the likes of Pixel and Motorola phones, so keep that in mind if you're not comfortable with change.
Samsung Galaxy A54 review: Also consider
Samsung's hasn't strayed too far from the path laid out by the Galaxy A54's predecessors, meaning the strengths that made those previous phones great endure and some of the weakness persist too. As such, these alternatives may make for a better buy, depending on your priorities.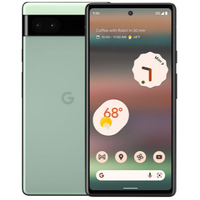 Google Pixel 6a
The camera on the A54 is good but the Pixel 6a's is better, and for less. The 6a is also a great pick if you don't like the idea of One UI and would rather have a cleaner Android experience.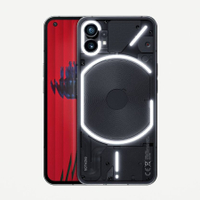 Nothing Phone 1
It's an older but more affordable phone, with a cleaner user experience, a fairly comparable camera, a more interesting design and better performance.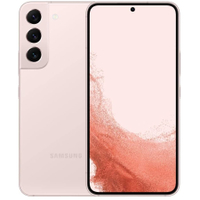 Samsung Galaxy S22
It's been long enough that the still-very-capable Samsung Galaxy S22 has now dropped in price to the same or less than the company's primary mid-ranger of 2023. That means a better display, camera and performance in a more premium package.
Swipe to scroll horizontally
| | Samsung Galaxy A54 | Google Pixel 6a | Nothing Phone 1 | Samsung Galaxy S22 Razr 2022 |
| --- | --- | --- | --- | --- |
| Price (at launch): | From $449.99 / £449 / AU$699 | $449 / £399 / AU$749 | From $299 / £399 / AU$749 | From $799 / £769 / AU$1,249 |
| Dimensions: | 158.2 × 76.7 × 8.2mm | 152.2 x 71.8 x 8.9mm | 159.2 x 75.8 x 8.3mm | 146 x 70.6 x 7.6mm |
| Weight: | 202g | 178g | 193.5g | 167g |
| OS (at launch): | Android 13 | Android 12 | Android 12 | Android 12 |
| Screen Size: | 6.4-inch | 6.1-inch | 6.55-inch | 6.1-inch |
| Resolution: | 2340x1080 | 2400x1080 | 2400x1080 | 2340x1080 |
| CPU: | Samsung Exynos 1380 | Google Tensor G1 | Snapdragon 778G Plus | Snapdragon 8 Gen 1 / Samsung Exynos 2200 |
| RAM: | 6GB / 8GB | 6GB | 8GB / 12GB | 8GB |
| Storage (from): | 128GB / 256GB (+ microSD up to 1TB) | 128GB | 128GB / 256GB | 128GB / 256GB |
| Battery: | 5,000mAh | 4,410mAh | 4,500mAh | 3,700mAh |
| Rear Cameras: | 50MP main, 12MP ultra-wide, 5MP macro | 12.2MP wide, 12MP ultra-wide | 50MP wide, 50MP ultra-wide | 50MP main, 12MP ultra-wide, 10MP telephoto (3x optical zoom) |
| Front camera: | 32MP | 8MP | 16MP | 10MP |
How I tested the Samsung Galaxy A54
Review test period = 1 month
Testing included = Everyday usage, including web browsing, social media, photography, video calling, gaming, streaming video, music playback
Tools used = Geekbench 5, Geekbench 6, Geekbench ML, GFXBench, native Android stats, Samsung 65W Trio Universal Power Adapter
I started using the A54 just days after it was shown off at a press preview, with Samsung sending me the Awesome Violet device pictured in this review just after it formally announced the phone.
I used the A54 as my everyday phone for the entirety of the testing period, giving me ample time to learn about the phone's abilities and limitations, how battery performance varied under different loads, how quickly the phone charged with different chargers, and seeing how people reacted to its aesthetics and colorway.
I bring 12 years of industry experience to my role as Senior Phones Editor here at TechRadar. With a focus on testing and writing about phones, tablets and wearables in the consumer space, I'm well versed in what the market has to offer, and how to assess a device like the Samsung Galaxy A54.
First reviewed April 2023